Digital Marketing
Full Service Digital Marketing
We create websites utilizing the current top of the line website building tools, such as DIVI and WordPress.
Sponsorship Team Crook – Website Designer Moncton Giving Back
Startup Support Plus sponsors Team Crook curling team. Team Crook is an under 21 Junior ladies curling team. They curl out of the Sackville, NB Curling Club.  Team Crook has captured the Under 18 Atlantic Championship title, and the Under 21 Junior provincial title.
Our goal is to once again represent New Brunswick at a National Level
To see more, please follow them:  Team Crook Facebook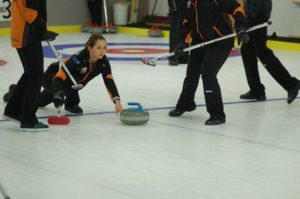 SCC December 2015 Newsletter
Junior Cashspiel November 2015
On the weekend of Nov 7-8, twelve Junior teams from all over New Brunswick visited the SCC to play in our Sackville Junior Cashspiel. There were two divisions: fourteen and under and twenty-one and under. All teams played three 8-end games on Saturday and one on Sunday to determine the final six teams for the playoffs. The only ladies team from Sackville was the Park team consisting of Shaelyn Park (Skip) from the Moncton Curling Club, Molly Ward (mate), Heidi Soper(2nd) and Taylor Wry (lead) all from the SCC. Other members from the Sackville Curling Club who played in this spiel were Tim Soper, lead on the McCabe team from Moncton, and Julia Hunter, mate on the Crook team from the Gage Curling Club in Fredericton.
This cashspiel was organized by Kathleen Trites with a lot of support from the Carter family with Morris Carter as on-ice official and Madeline, Marlise and Tamara Carter busy in the kitchen. As always, thanks to Myles for producing great ice for the spiel.
On the top is a small picture from the spiel.